Digital AirFryer Convection Oven
Proofing bread dough in the Digital Air Fryer Convection Oven is quick and easy – it creates the ideal warm temperature to allow bread or pizza dough to rise ultimately. Once the bread has risen, this oven can bake your bread to the desired temperature by simply setting the desired baking temperature and time.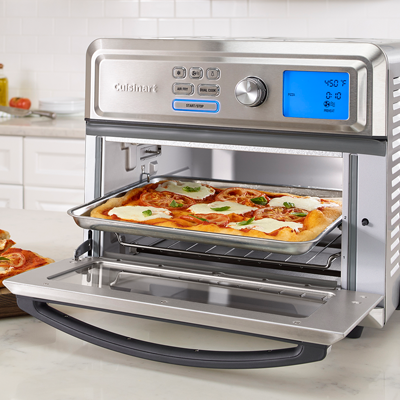 Dehydrate, Slow Cook & Proof
Unique to the Cuisinart Digital AirFryer Toaster Oven is a range of low temperatures that lets users proof dough, dehydrate foods and more, taking multi-functionality to a whole new level.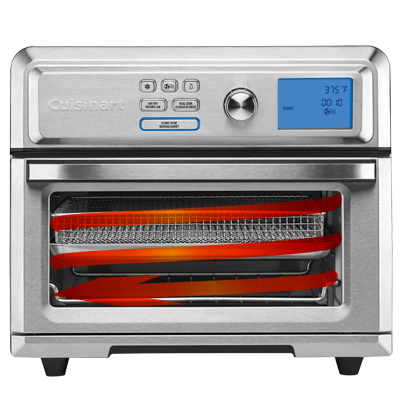 FastFlow Air Technology
1800 watts of power drives the AirFryer Oven's extra-large, commercial-style fan to move air faster. Surrounds food with a continuous flow of high-velocity, ultra-hot air for perfect air-fried results in record time.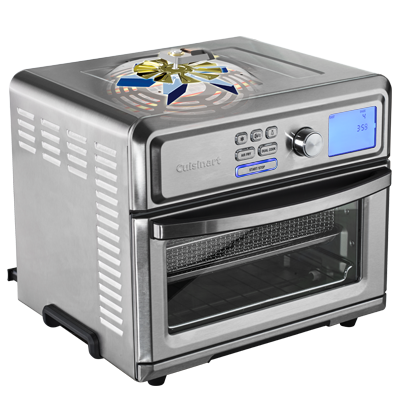 Whisper-Quiet Operation
The extra-large fan is specially designed and perfectly balanced to deliver maximum airflow with minimum noise.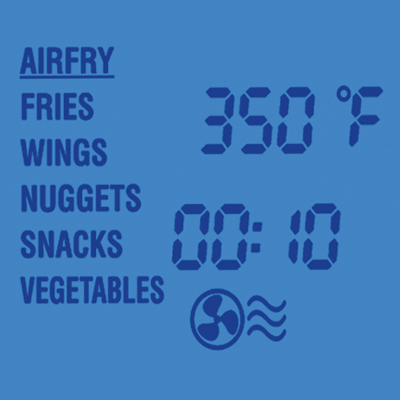 LCD Display
LCD display to easily access 13 pre-programmed cooking functions. The LCD also indicates when pre-heat has completed and automatically begins to count down on the cooking time for perfect results.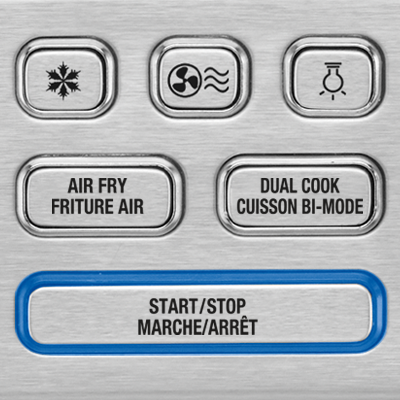 Dedicated Air Fry Setting
AirFry up to 3 Lbs of food with pre-programmed functions for wings, fries, nuggets, snacks and veggies.
Dual Cook Feature
Easily combines cooking functions or 2 temperatures to create more cooking options and flexibility.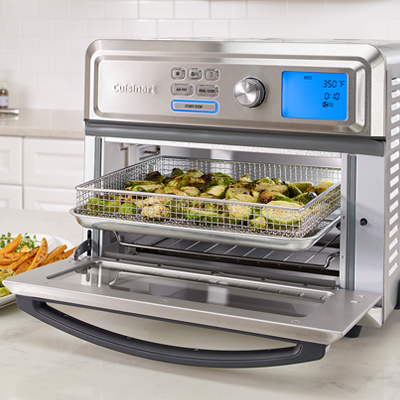 13 Cooking Functions
With 13 cooking functions this Digital AurFryer Convection Oven offers complete versatility to guide your cooking experience It includes functions to: Toast, Bagel, Bake, Broil, Pizza Roast, Dehydrate, Proof, Low (for slow cooking, braising), Air Fry (with presets for Fries, Wings, Nuggets, Snacks, Vegetables), Reheat, Warm, Dual Cook.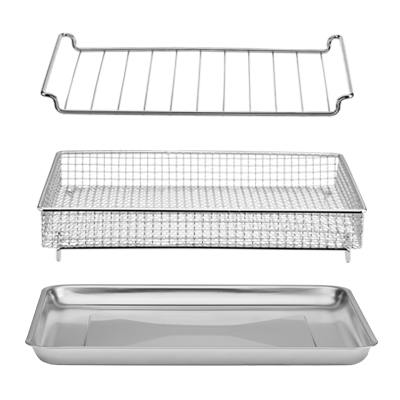 Includes the following accessories
The oven rack can be used in two positions: top or bottom, a baking pan/drip tray is for baking or roasting, and the AirFryer basket is to be used in conjunction with the AirFry function to optimize your cooking results!
AirFry, Bake, Broil, Toast & More!
Enjoy the crunch without the calories and messy cleanup, with the Air Fryer Convection Oven from Cuisinart.