2-in-1 Coffee Center
12-Cup Coffeemaker & Single-Serve Brewer
The Coffee Center features a fully automatic 12-Cup coffeemaker on one side and a single-serve brewer on the other. Get the best of both worlds in one appliance!
Programmable Controls
24-hour advance brew start, self-clean, adjustable auto-off, temperature control.
Two Ways to Brew
Glass carafe and single-serve coffeemaker in one versatile machine!
Brew Pause™
Lets you enjoy a cup before brewing is finished.
Single-Serve Brewer
6, 8 or 10 ounces (170 ml, 235 ml or 295 ml) fits most travel mugs.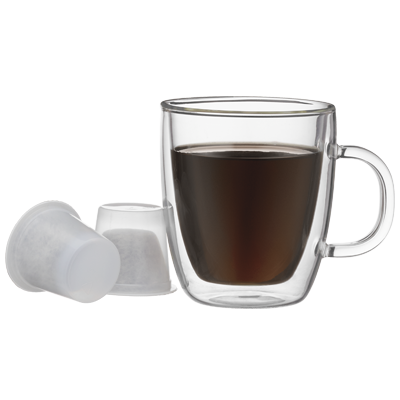 †Compatible K-Cup™
Enjoy a single serving of coffee, tea or hot chocolate.
HomeBarista™ Reusable Filter Cup
Simply fill with your own coffee or tea, then clean and re-use – cost effective!
Serve a Crowd or just Serve One
Brew a carafe of up to 12 cups for a group or brew a single-serve coffee for one!