Make thanksgiving a walk in the park
with Cuisinart.
Thanksgiving is an excellent time of year to get together with family and friends.
It also means that you will be spending lots of time prepping food in the kitchen.
Save time and energy with the right tools from Cuisinart.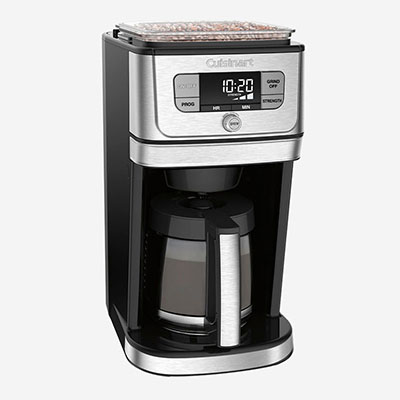 Next generation burr grind & brew coffeemaker
Item# DGB-800C-1PKC
Cuisinart has once again revolutionized the specialty coffeemaker category with the Fully Automatic Burr Grind and Brew 12 Cup Coffeemaker. This coffeemaker features an integrated vertical burr mill grinder that automatically grinds whole beans just before coffee is brewed for the freshest flavour. Auto rinse technology automatically self-cleans the coffee ground outlet and the Strength control feature lets you customize your coffee by choosing strong, medium or mild brew to suit your taste.
$299.99 | $285.99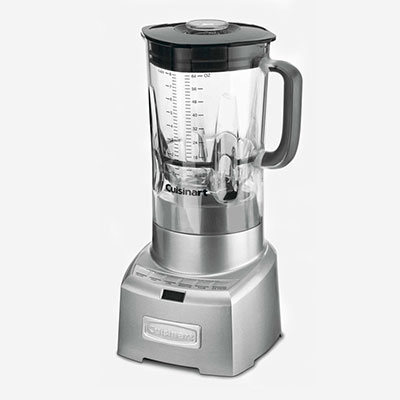 Elite Collection PowerEdge Blender
Item# CBT-1000C-1PKC
Our most powerful blender features high-performance 1.3 Horsepower DC motor that easily powers all blending tasks with lightning speed for dependable results every time.
$199.99 | $99.99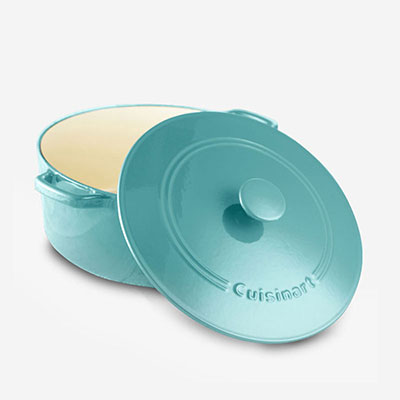 5 qt. (4.7l) round casserole with lid
Item# CI650-25TCTC-1PKC
Cast iron improves its solid reputation with Cuisinart Classic Collection Enameled Cast Iron cookware! Home chefs can explore different cooking methods - from searing or grilling in the pans to slow braising or simmering in the casseroles. With incredible heat retention and even heat distribution, these versatile pieces yield great results whether it's on the stove or in the broiler or oven. They also can go from oven to table and double as elegant serving pieces!
$179.99 | $99.99
Digital convection toaster oven
Item# CTO-1300PCC-1PKC
The Cuisinart digital convection toaster oven has 6 functions: toast, bake, broil, convection bake, pizza and bagel. You can bake delicious cakes, roast potatoes, and crisp juicy roasts with this kitchen workhorse.
$169.99 | $149.99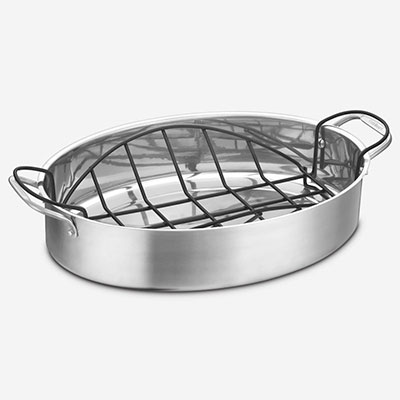 17" roasting pan with non-stick rack
Item# 87117-17ORMC-1PKC
Perfectly sized to accommodate large turkeys, hams or roasts. Can also be used on the stovetop to prepare delicious gravies.
$159.99 | $74.99
Forged triple-rivet three piece carving set
Item# TRC-AC3PC-1PKC
Cuisinart Classic Forged Triple Rivet Cutlery possesses superior high-carbon stainless steel blades for precision and accuracy. These extraordinary knives have tapered ground blades that narrow gradually to an extremely sharp, fine edge. Constructed for perfect stability and control, the knives are designed with an extra-wide forged safety bolster and stainless steel rivets securing the blade to the comfortable handle.
$119.99 | $49.99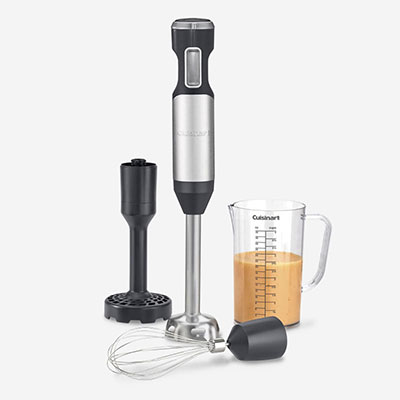 Smart Stick 800-watt hand blender
Item# HB-200PCC-1PKC
More than just a hand blender, this Smart Stick does it all. Variable speeds, 800-watts of power, and premium attachments let it whisk egg whites, whip cream – and even mash potatoes! With a long, slim stainless steel shaft that reaches into bowls, pots and pitchers, a 4-cup mixing cup and a whisk, this hand blender takes versatility to a whole new level!
$149.99 | $99.99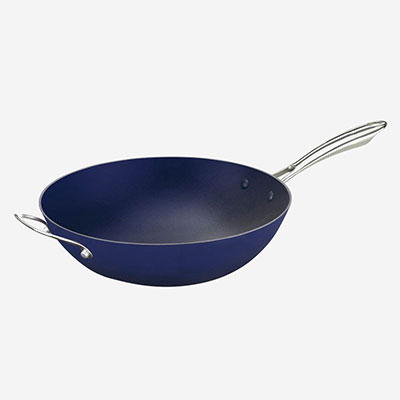 5 qt. (5.7l) open stir fry with helper handle
Item# CIL26-32HBBC-1PKC
Designed from the inside out for today's lifestyles, our Cuisinart Cookware combines uncompromising superior cooking performance with a professional look.
$159.99 | $79.99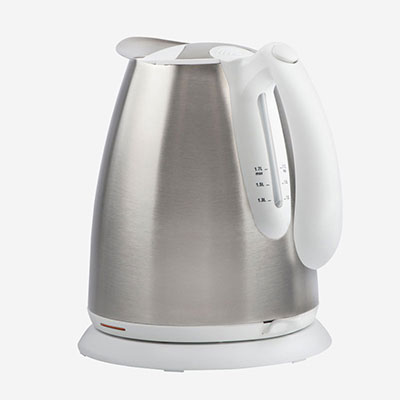 Cordless automatic electric jug kettle
Item# CJK-17WC-1PKC
The ultimate convenience! This contemporary cordless electric Jug kettle brings 1-3/4 quarts (1.7 L) of water to a boil in minutes, then lifts off the power base to go wherever it's needed.
$119.99 | $79.99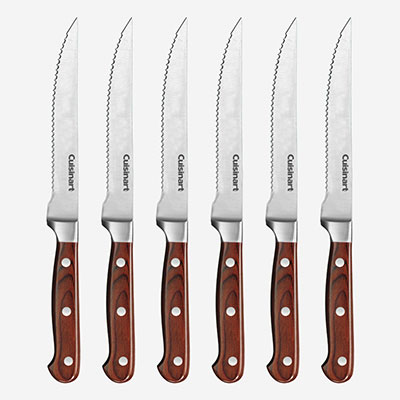 6-piece pakkawood steak knife set
Item# PWC-6SKC-1PKC
Pakkawood is hygienic and durable. It is also moisture resistant, preventing warpage and splitting of the handle when exposed to wet and adverse environments.
$99.99 | $49.99