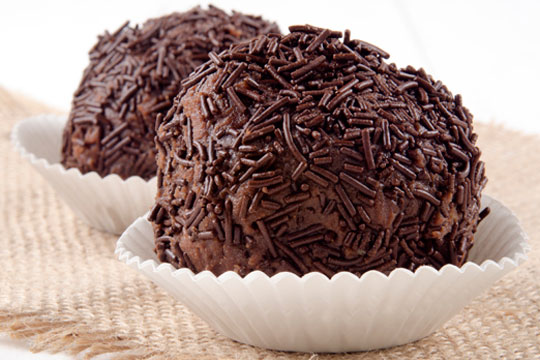 Rum Chocolate Balls
Recipe submitted by: Linda Mosley
Ingredients:
½ Cup Butter (salted)
½ Cup Icing Sugar
¾ Cup Chocolate Chips
2 Eggs
Pinch of salt
2 Tablespoons Spiced Rum (optional)
1 ¾ Cups Vanilla Wafers, Crushed
2 Cups Chocolate Sprinkles
Directions:
Bring 1-2 inches of water to a simmer in your saucepan.
Insert a heatproof bowl within the saucepan, place the chocolate chips in the bowl and stir occasionally as it softens.
Remove the bowl from the heat and combine the butter, icing sugar, salt, crushed vanilla wafers and two eggs.
Once the mixture is fully combined, stir in the Spiced Rum (optional).
Chill for about 15 minutes, until firm enough to roll.
Roll into balls, cover with chocolate sprinkles and place into baking sheet.
Refrigerate until firm.