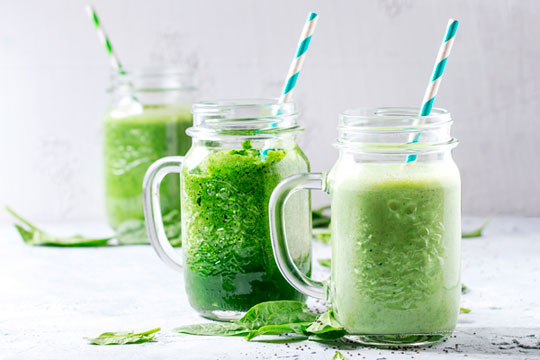 Ingredients:
1/2 cup (125ml) skim or almond milk
1 cup (250ml) Greek yogurt
2 cups (500ml) fresh kale trimmed and rinsed
1 apple, rinsed, cored and quartered
1 banana, peeled and cut into 2-inch (5cm) pieces
2 tbsp. (30ml) clover honey
1 tsp (5ml) pure vanilla extract
1 tbsp. (15ml) chia seeds
1 tbsp. (15ml) flax seeds
1/2 tsp (2ml) ground cinnamon
2 cups (500ml) ice cubes
Directions:
Put all of the ingredients, in the order listed, into the Hurricane Pro 3.5 Peak HP Blender jar. Secure lid.
Select Green Smoothie function, adjust time to 45 seconds and press Start.
Serve immediately