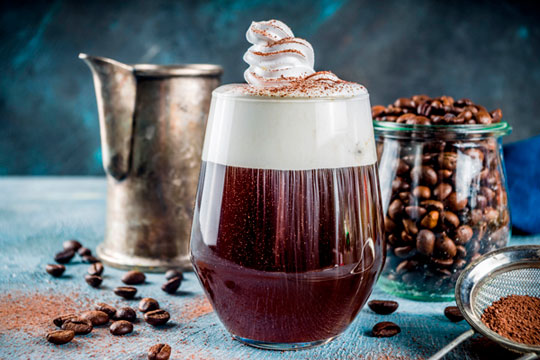 Ingredients:
4-6 ounces of freshly brewed hot coffee
1 tablespoon brown sugar
1 1/2 oz Irish whiskey
Heavy cream, lightly whipped
Directions:
Pre-heat mug by filling it with hot water, then empty.
Once warm, empty the water and add the brown sugar.
Pour coffee until into the mug until ¾ full.
Stir thoroughly until the sugar is dissolved.
Blend in Irish whiskey to the coffee.
Top with a layer of whipped cream by pouring gently over a spoon.
Serve hot.