All Treats, No Tricks
A sale so wickedly good, it's spooky — limited quantities on treats.
Spend $75 and receive Free Shipping.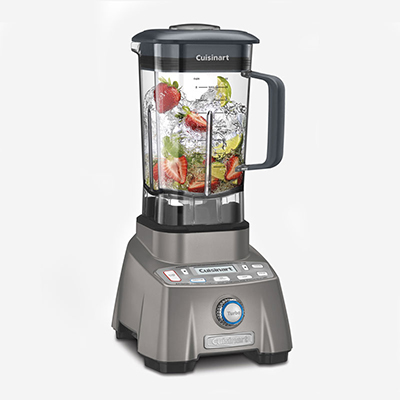 Hurricane Pro 3.5 Peak HP Blender
Item# CBT-2000C-1PKC
Introducing our most powerful blender ever. The Hurricane™ Pro has a commercially rated 3.5 Peak HP motor and professional features that let it outperform every blender in its class. Innovative BlendLogix technology ensures consistent blending speeds regardless of density or volume of ingredients, and the memory function lets users adjust preset times, then remembers the new settings. A variable speed control (1,500RPM to 25,000RPM), a 30,000RPM Turbo Boost feature, and the 6-prong stainless steel blade ensure everything that goes into the extra-large, 64-ounce, BPA-free Tritan™ jar is blended to perfection.
$499.99 | $399.99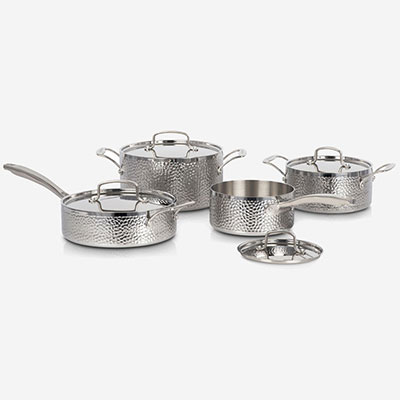 8-piece vintage hand hammered tri-ply cookware set
Item# HTP-8SSC-1PKC
Beautifully designed with a traditional hammered exterior, this tri-ply stainless steel cookware with its pure aluminum core offers unsurpassed durability, quality and results. Heat Surround™ Technology evenly distributes heat along the base and side walls, while riveted handles provide a comfortable grip. Suitable for all stovetops, each piece is induction-ready and oven-safe up to 500°F (260°C).
$599.99 | $279.99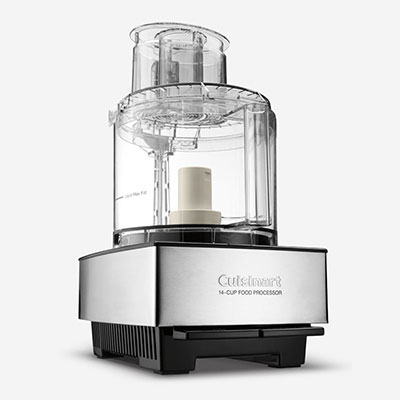 Custom 14™ 14-cup food processor
Item# DFP-14BCNYC-1PKC
Cuisinart makes cooking for crowds easy and fast with the Custom 14 Cup Food Processor. Made from brushed stainless steel, this sleek kitchen workhorse is a breeze to use and will whir through prep and cooking with ease. Whether you are making a weeknight meal or a weekend celebration, the large capacity work bowl will hold everything as the 720 watt motor makes quick work chopping whole fruits and vegetables, shredding cheese, or kneading dough.
$379.99 | $361.99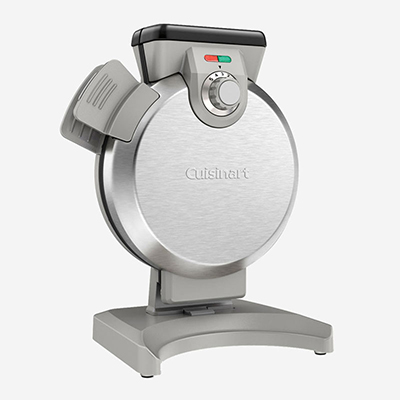 Vertical waffle maker with free multi-prep bowl
Item# WAF-V100MGBC-1PKC
The brushed stainless steel Cuisinart's Vertical Waffle Maker takes up less room on the counter while making foolproof perfect Belgian waffles. Just add your favourite batter through the spout up to the fill line for consistent waffle thickness, top to bottom and side to side, that won't spill over the edges. Indicator lights and an audible alert, plus five browning levels, guarantee crowd-pleasing waffles are perfectly baked for all your family and friends.
MULTI-PREP BOWL
An all-in-one prep tool every kitchen must have! One Bowl from Start to Finish! Grate it, Mix it, Bake it!
$149.99 | $99.99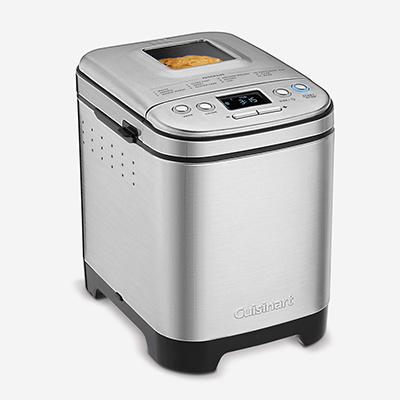 Compact automatic bread maker
Item# CBK-110C-1PKC
Everybody loves homemade bread, but not everybody has time to make it. Let Cuisinart do it for you! Our versatile and compact automatic bread maker offers a variety of crust colors and loaf sizes, as well as 12 preprogrammed menu options. Foolproof recipes include everything from gluten-free and artisan breads to jams and sauces. With a convenient 13-hour delay-start timer, that wonderful aroma of just-baked bread can be waiting for you when you wake up.
$179.99 | $171.99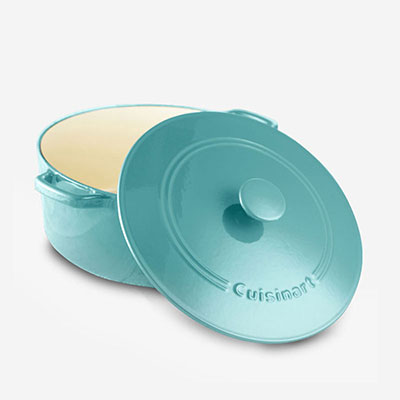 5 qt. (4.7l) round casserole with lid
Item# CI650-25TCTC-1PKC
Cast iron improves its solid reputation with Cuisinart Classic Collection Enameled Cast Iron cookware! Home chefs can explore different cooking methods - from searing or grilling in the pans to slow braising or simmering in the casseroles. With incredible heat retention and even heat distribution, these versatile pieces yield great results whether it's on the stove or in the broiler or oven. They also can go from oven to table and double as elegant serving pieces!
$179.99 | $99.99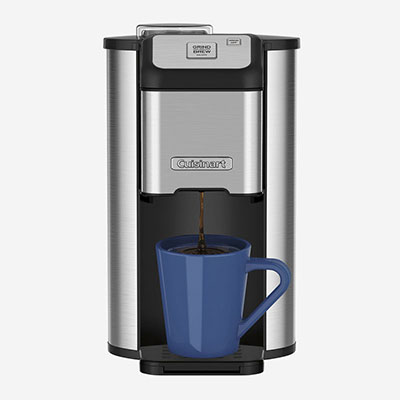 single cup grind and brew coffeemaker
Item# DGB-1UC-1PKC
One cup brewing now offers fresh gourmet quality. This unit grinds beans first so every single cup gets the best of the bean for the best flavour. Use your favourite type of coffee for optimal results every time, so you're never disappointed. Making a delicious fresh cup is as simple as 1-2-3 and dishwasher-safe removable parts make cleaning just as easy. This is the single serve coffeemaker for folks who demand convenience and quality.
$149.99 | $89.99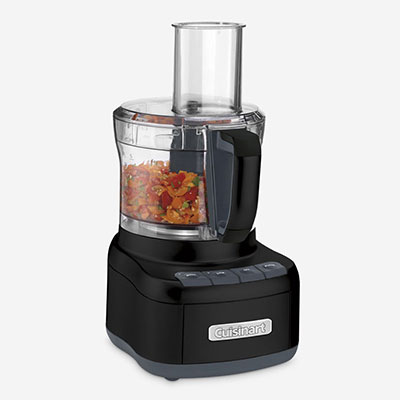 8-cup food processor black
Item# FP-8BKEC-1PKC
This Food Processor is designed to perform just about any food prep task a recipe calls for. It's big enough to chop ingredients for a party-sized portion of salsa, and powerful enough to turn a full work bowl of veggies into healthy puréed soups in seconds. Rubberized touch pad controls, and reversible shredding and slicing discs make this food processor a favourite of creative home cooks!
$149.99 | $119.99
Easypop popcorn maker
Item# PM-900PC2C-1PKC
The Cuisinart EasyPop Popcorn Maker lets you make plain, buttered, tangy cheese or sweet caramel popcorn at home. Pops up to 10 cups (2.5 L) in under 5 minutes, with special vents in the popping bowl to keep it crunchy. Cuisinart popcorn is healthier, too, because you choose the type and amount of oil and salt you want. Operation is simple and cleanup is dishwasher easy, so enjoy popcorn whenever you want, with Cuisinart!
$69.99 | $59.99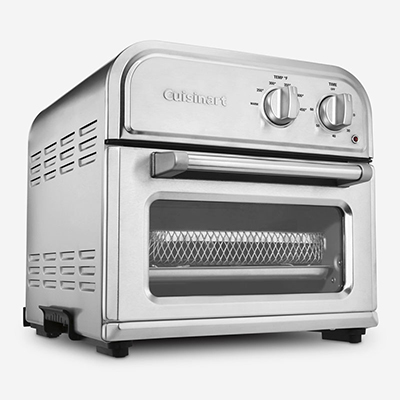 Compact AirFryer
Item# AFR-25C-1PKC
Now anyone can enjoy crispy, flavourful fried foods without the guilt! This high-efficiency unit ensures golden brown results and air-fries a wide variety of foods with minimal noise and maximum ease. Simple to use - turn one knob to regulate the temperature, and the other to set the timer. Designed with a spacious, non-stick interior and stylish stainless steel, the Cuisinart AirFryer is easy to clean and complements any kitchen decor.
$199.99 | $179.99