Touchscreen Burr Mill Coffee Grinder
Cuisinart brings a new look and feel to coffeemaking. A sleek, invisible touchscreen powers on with the touch of a button to reveal grind and quantity options. Designed to stand out in today's kitchens!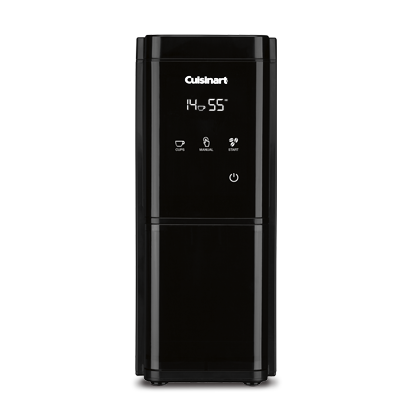 Interactive Controls with Reveal Screen Technology
WAKE / SELECTION MODE - An invisible control panel that can be activated by pressing the power icon to show all features and functions.
Invisible Control Panel
IDLE / SLEEP MODE - The Invisible Control Panel that can be activated by pressing the Power Icon, to display all functions and options.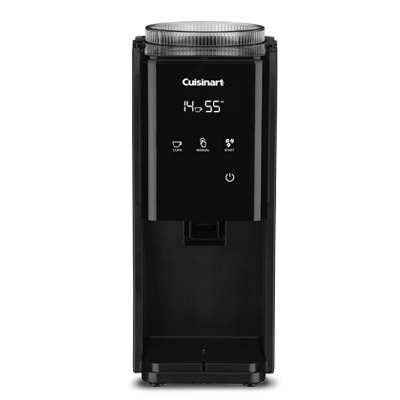 The Perfect Grind
Choose from 18 ultra-fine to coarse grinds and select number of cups – up to 14. Manual option lets you grind as little or as much as you want.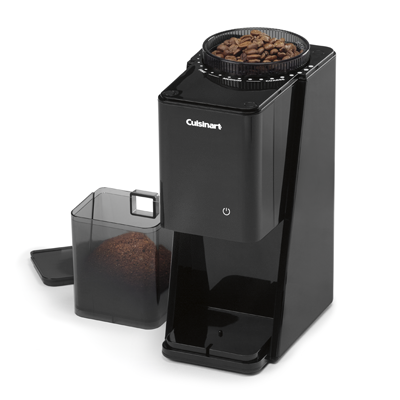 Bean Hopper Capacity
The removable hopper holds up to ½ lb. [227 g] of beans and grind chamber stores enough ground coffee for up to 32 cups.