Fully Automatic Burr Grind
and Brew 12-Cup Coffeemaker
Innovative direct flow grind assembly seamlessly moves coffee beans through the professional style burr grinder, right into the brew basket. Grinds just the amount of beans needed, to the number of cups selected. Intuitive controls offer three flavour strengths and a large display provides a clear view of customized selections.
Self-Clean Technology
With a push of a button, the auto rinse feature self-cleans all the coffee grounds that enter the brew basket. Eliminating coffee residue and preventing clogging within the machine.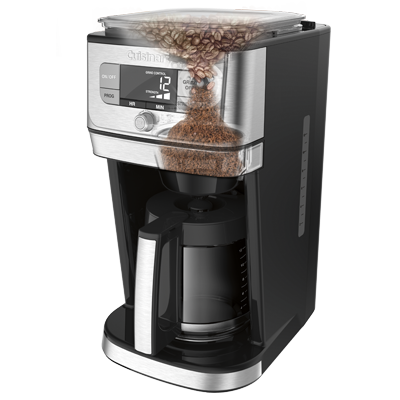 Vertical Burr Mill
This coffeemaker features an integrated vertical burr mill grinder that automatically grinds whole beans just before coffee is brewed for the freshest flavour.
Customized Flavour Strength
and Grind Control
Brew strength option ranging from strong, medium or mild brew. Select from 4 to 12 cups. Based upon your selection, the exact amount of beans are dispensed and ground using the grind control.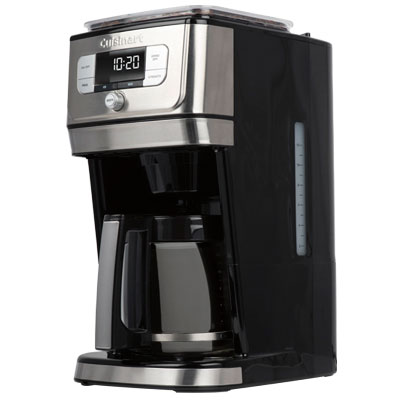 Brew Pause Feature
Allows you to pour that first cup of coffee while brewing. Taste the fresh ground advantage!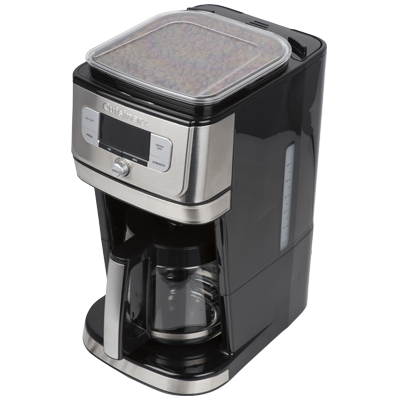 Sealed Bean Hopper
Half-pound bean hopper sealed lid ensures maximum freshness and the burr grinder can be switched off to use ground coffee with the push of a button.