Programmable Conical Burr Mill
The elegant brushed stainless steel Cuisinart Programmable Conical Burr Mill produces perfect results every time for all your coffee needs with 18 settings, from extra coarse for your French Press to extra fine for rich espresso.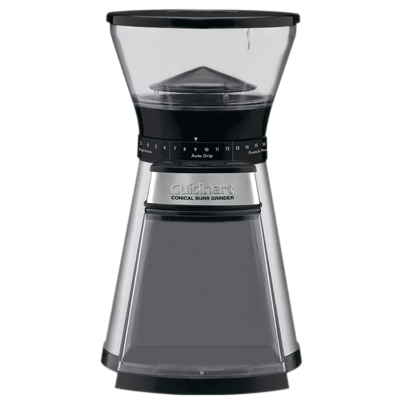 Hopper Holds 1/2 Pound (250 g) of Beans
Greater capacity means you only fill it when it's empty.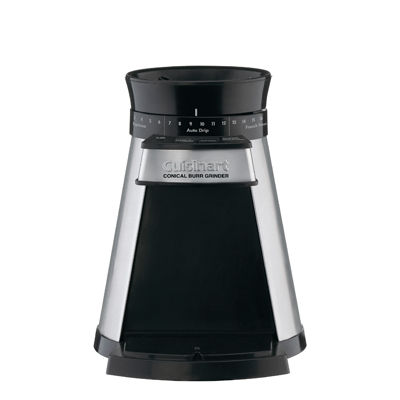 Find Your Grind
18 ways to get your perfect cup: choose 1-6 for Espresso, 7-12 for Auto Drip, and 13-18 for French Press.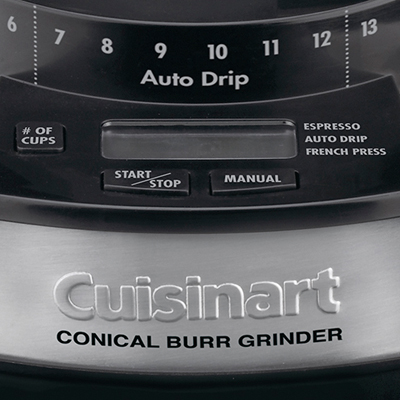 Select Your Cups
Choose the number of cups you intend to brew, from 1-14, and the grinder delivers the perfect amount for the perfect pot.
Manual Option
Grind as little or as much as you want with the manual grinding feature.
Home Ground Coffee
The conical burr grinder produces a uniform grind without sacrificing the natural oils of your coffee beans for rich, flavourful results. With an easy-to-read LCD display showing the time, fineness, and number of cups, coffee is easy and fresher than ever.