Back to School Deals
Your one-stop-shop for great deals on back to school kitchen essentials
Viewpro 1.7 L Glass Kettle
Item# GK-17C-1PKC
Whether heating water for the perfect afternoon tea, making hot cocoa before bed or filling a French Press for your morning coffee, the ViewPro Electric Cordless Tea Kettle is always ready.
$99.99 | $89.99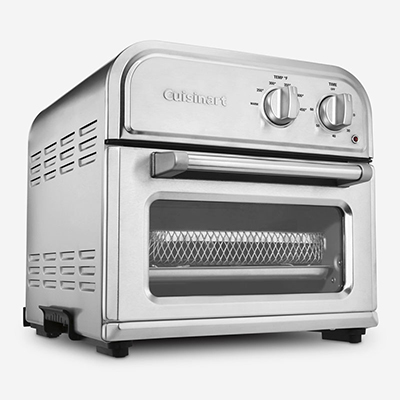 Compact Airfryer
Item# AFR-25C-1PKC
Now anyone can enjoy crispy, flavourful fried foods without the guilt! This high-efficiency unit ensures golden brown results and air-fries a wide variety of foods with minimal noise and maximum ease.
$199.99 | $179.99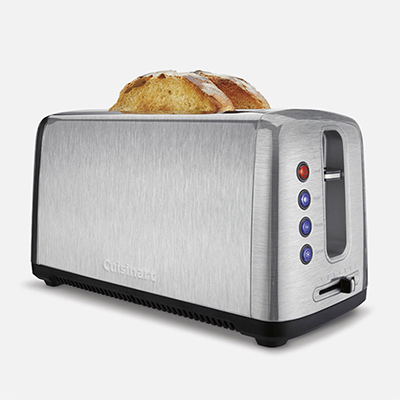 The Bakery™ Artisan Bread Toaster
Item# CPT-2400C-1PKC
Toasting rustic artisan and thick homemade breads requires a special toaster, and Cuisinart comes through once more! The Artisan Bread Long Slot Toaster has two extra-long, extra-wide 10" x 1 ½" slots to hold healthy, fresh artisanal breads.
$99.99 | $89.99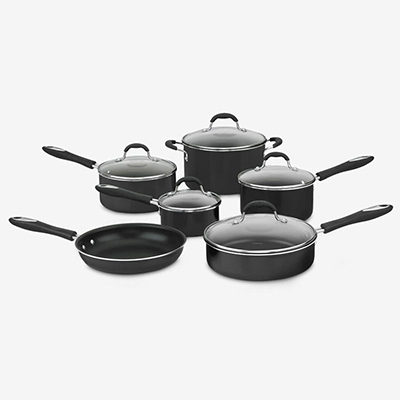 Advantage® Nonstick 11 piece set
Item# 55-11BKC-1PKC
Prepare virtually anything with the Cuisinart Advantage Nonstick 11 Piece Cookware collection. An elegant metallic exterior that complements any kitchen décor lets cooks simmer, sauté, fry, boil and braise in style.
$299.99 | $199.99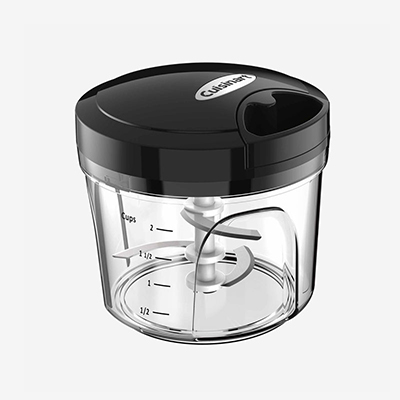 Mini Food Processor
Item# CTG-00-PCHC-1PKC
The non-electric Mini Food Processor features exclusive Cuisinart Food Processor blade technology with three curved blades for fast, efficient chopping. With the easy pull-cord operation you can chop, serve and store right in the 2.5 cup bowl.
$39.99 | $29.99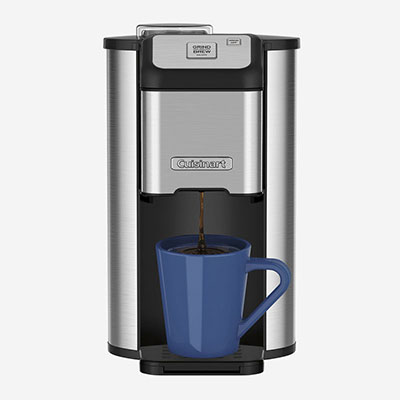 Single Cup Grind and Brew Coffeemaker
Item# DGB-1UC-1PKC
One cup brewing now offers fresh gourmet quality. This unit grinds beans first so every single cup gets the best of the bean for the best flavour. Use your favourite type of coffee for optimal results every time, so you're never disappointed.
$149.99 | $89.99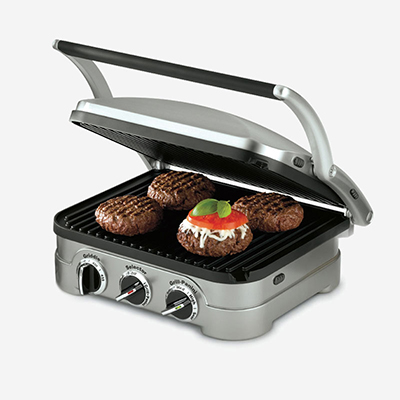 Griddler
Item# GR-4NRUC-1PKC
The Cuisinart Griddler takes multifunctional to a whole new level! With five cooking options, it can handle everything from pancakes and sausages to grilled cheese, steaks, hamburgers and panini. A floating cover and one set of reversible plates that snap in and out turn the Griddler into a Contact Grill, a Panini Press, a Full Grill, a Full Griddle, or Half Grill / Half Griddle.
$129.99 | $124.99
Hurricane Compact Blender with Free Cooking Book by Gamer Girl
Item# CPB-380C-BOOKC
The Hurricane™ COMPACT Juicing Blender with 1+ Peak HP motor breaks down whole fruits and vegetables in the streamlined BPA Free 32 oz jar and minces herbs and spices in the 8 oz BPA Free chopper cup for delicious nutrient-filled juices and/or smoothies. The Hurricane™ COMPACT blender has big-blender performance and blend in "To Go" cup convenience.
$169.99 | $149.99