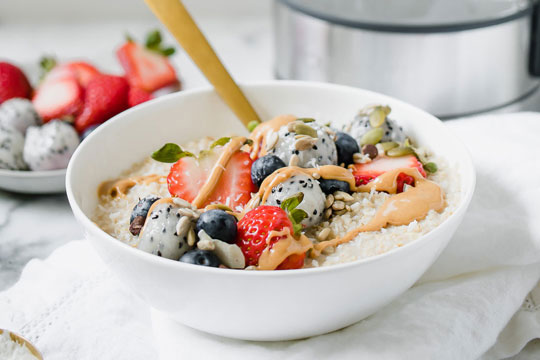 Ingredients:
1/2 cup oats
1 cups water
1 tbsp maple syrup
Toppings:
1/2 cup your favourite fruit
1 tsp shredded coconut
1 tbsp almond butter
Directions:
1- Begin by boiling water using Cuisinart Viewpro Glass Kettle.
2- Add oats to a bowl, then boiled water. Stir and let sit for about 2-3 minutes until oats have absorbed water. Then mix in maple syrup.
3- Top with fruit, coconut and almond butter.
Enjoy!